A few weeks ago, I posted about our new pinch pleat curtains that we put up in our bedroom, over on Instagram. I received a lot of questions about them, so I thought I would post on here as well so I can give a few more details, etc.
I had been eyeing up these curtains for months and finally ordered the fabric swatch. I loved how they were completely customizable. From the pleats, length, width and even the backings. But the biggest perk of all, is that they are a fraction of the price compared to other custom curtain companies. I've even gotten to know the owner, Cici a little more the last few weeks (we will be working on another project together) and she is just so absolutely sweet and lovely.

Anyways… I know you're here for the curtain info, so here it is:

I ordered the Pinch pleat curtains from Two Pages curtains USE MY CODE: "MICHELEPHILLIPS" and get 5% off your order!

Colour: Ivory white
Style: Liz polyester linen drape
Length: 105
Width: 125
Header style: Triple pleat
Liner: Room darkening
I was also able to add the memory shaping option to them which I'm really glad I did.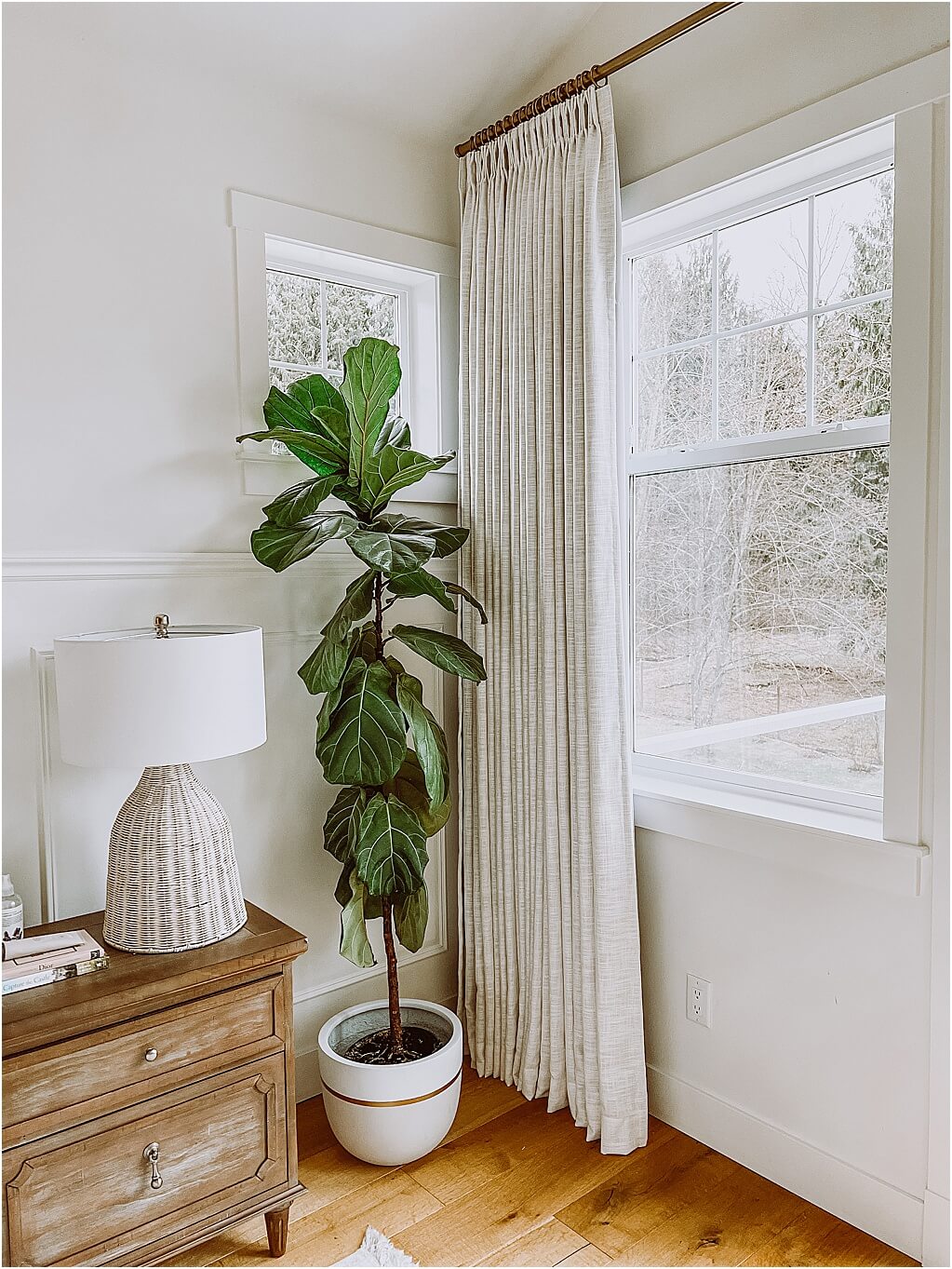 Hanging them: I made sure before i ordered them that I really knew just how high I wanted them to be. I also knew I wanted to add the ring clips to them as well. So there was a bit of juggling trying to figure out how exactly that would end up. The biggest takeaway though- is hanging the curtain rod AFTER you get the curtains. Then re-measure when you get them, etc to confirm the length- especially with the rings/ hooks on.
The neat thing too, is that these come with hooks in the back that allow the rings to anchor and hook onto, and makes sure the curtains hang securely.
I've linked my curtain rods and rings below-
I use this brand all around my house and LOVE them! Again, a lower price with a high-end expectation.

Another thing to add is that I needed these curtains to be fully functioning- as this window faces south and gets a ton of sun (all day in the summer). So with the width needed, plus the black-out liner, we knew we needed to add some special anchors so that it could withstand the weight of them. I think this is clear… but want to add that I really made sure all the flaps and folds were neatly tucked and aligned all the way down so that they looked neat and tidy. Anyways, let me know if you have anymore questions or want any other links!

Stay cozy,
Michele